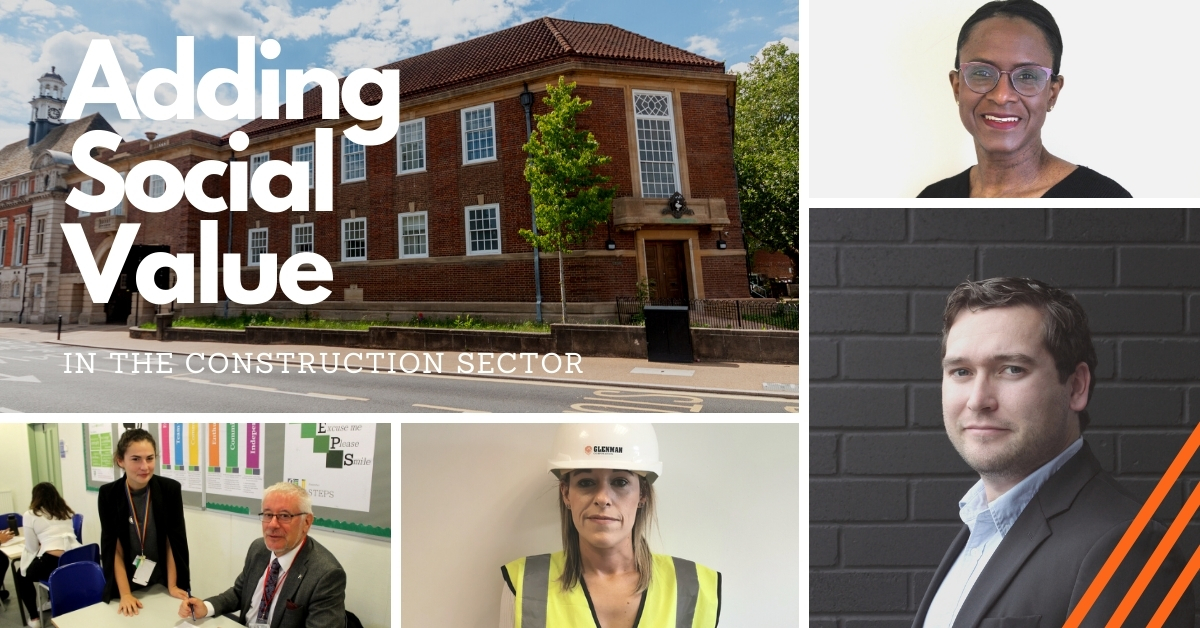 In 2012 the UK parliament passed the Public Services (Social Value) Act. It came into effect in January 2013 and 'requires people who commission public services to think about how they can also secure wider social, economic and environmental benefits.' (gov.uk)
The Public Services Procurement (Social Value) Bill came into effect in Ireland in 2017 which endeavours to 'increase competition in the public procurement tendering process by enhancing small and medium sized businesses ability to compete for public procurement tenders by allowing public bodies to have regard to economic, social and environmental well-being in connection with public services contracts.' (Oireachtas.ie)
Put simply, social value is the legacy a building contractor leaves behind when a project is complete. Adding social value in the construction sector is about contractors offering value for money to local authorities, and adding additional long-term benefits to the community through the building services they provide. Jillian Lilico, Head of Bids and Social Value at Glenman Corporation, looks at six key pillars that we integrate into our social value strategy.
Growth
We recognise that local economic participation via local employment and local procurement has benefits for companies and communities alike. Glenman subcontractors have clauses written into their contracts to advertise vacancies with local brokerage agencies. Our Quantity Surveying team source local companies to include in their tender enquiry process and will award contracts to local subcontractors as long as they meet our standards for health and safety, business probity, environmental performance and workforce development. Local employment is a KPI on all Glenman projects.
Skills for the Future
The promotion of construction as a career choice for young people and as a way of raising the aspirations and prospects of individuals and communities is important to us. We have created a "Understanding the World of Work, Construction and Business Management" work experience programme so that young people get a practical and engaging introduction to the opportunities that working in construction can bring.
Respecting the Environment
We are successfully managing our own overall environmental footprint through energy and water conservation, waste minimisation, biodiversity initiatives and other measures. We are actively encouraging our subcontractors and suppliers to think carefully about the environment so that we all play our part in creating a better world for generations to come.
Health, Safety and Wellbeing
When delivering our projects, we always think holistically about the safety and wellbeing of the people, environments and communities we work in. We ensure that our staff experience the very best working conditions and that neighbours are safe when going about their day to day lives near our sites, maintain their rights to quiet enjoyment and experience a positive image of construction. Modern Slavery and payment of the Living Wage are also important social value drivers for us.
Community Benefit
Long after a contract has been delivered, we want communities to remember us for what we leave behind.  We believe that being a good neighbour matters and giving back to the people and communities who live and work alongside us is important.
Innovative Solutions
We live in a complex, changing world where it is important to continually re-evaluate how we can contribute to a fair and inclusive society. At Glenman we are rolling out a COVID 19 community response programme and an economic inclusion programme where we will address the inclusion of diverse suppliers and social enterprises in our supply chain. In these ways we intend to play our part in rebuilding an inclusive, fairer society for all.