We sat down with Cathal Roarty this week to find out what he does at Glenman.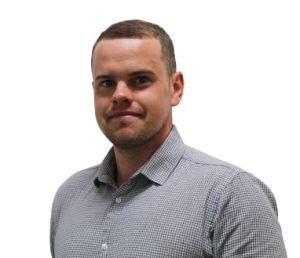 What is your job title?
Assistant Quantity Surveyor
How long have you been working for Glenman?
Just over one year
Tell us a little bit about your professional and educational background.
I graduated from the National University of Ireland, Galway (NUIG) with a BSc in Geography and Sociology. After this, I spent a number of years in Vancouver, Canada working in the masonry trade. I then came home and completed a BSc in Quantity Surveying and Construction Economics. I spent some time working in Dublin for Jones Engineering before making the move to London to take up a Graduate Role with Glenman!
What is a typical day in Glenman like for you?
A typical day for me tends to mainly involve subcontractor account management, subcontractor procurement and variation account management. Subcontractor procurement is an enjoyable part of the job, I like going out looking for prices on works and doing my best to get us the best possible price for the works. Variation account management also takes up a large part of my day, which involves assessing architects' instructions on the project and issuing a price to the client for the changes within that instruction.
Tell us about an interesting project you have worked on since joining Glenman?
I'm currently working on two projects; 8 Power Road, our new HQ here in Chiswick, and Beaumont Rise, a project consisting of two new build blocks of residential and assisted living accommodation for the London Borough of Islington. Beaumont Rise has been an interesting project due to a number of design changes over the project duration, but for me personally, it has been a great learning experience working on a project that has encountered some challenges along the way.
Tell us about your hobbies!
On the weekends most of my free time is spent around sports, either watching or playing. I like to stay active by going to the gym and playing golf. I'd watch almost any sport, but my main interests would be golf, rugby, boxing and football. I've also enjoyed attending some of the many events, festivals and concerts that London has to offer throughout the year.