We sat down with our Construction Management intern Kabin Rai this week to find out what he does at Glenman.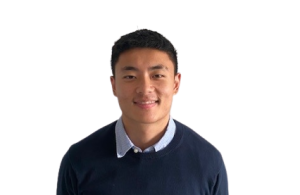 How did you attain your internship role with Glenman?
I attained this internship role through a scheme run by my University (The University of Reading), called the Reading Internship Scheme, which I applied to. After applying to this scheme I received an email from Glenman informing me that I had been selected for the interview process. The interview was conducted by Glenman's Senior Contracts Manager, John Doyle and shortly after my interview, I received an email offering me the role of Construction Management Intern.

Tell us about the development you are working on.
I am currently working on an exciting development on Wensley Road in Reading. This project is a regeneration scheme that will provide sustainable and quality homes whilst complying with the Passivhaus standards where 46 new houses are to be constructed with 3 new car parks.

Tell us a little bit about your educational background.
I am a final year student enrolled at the University of Reading currently studying for a BEng in Architectural Engineering. Before entering my final year of study, I was eager to find a work placement to get a feel for the industry. I wanted to experience and gain valuable knowledge that couldn't be attained in lecture halls.
What is a typical day in Glenman like for you?
The fact that I am based on the Wensley Road development means that I am always on site which is brilliant as I get to understand the daily practices on site. A typical day for me at Glenman would be to review drawings, visit on-site and report back to the supervisor with any details that do not align with the drawings. Alongside this, I have been given an assignment which involves me calculating the local labour on site. Whenever I get the chance, I also like to shadow the site engineer on this project to get an understanding of what that role consists of.
Tell us about an interesting project you have worked on since joining Glenman.
Since joining Glenman, I have only had the chance to work on the Wensley Road project. However, this residential project is something that everyone should be looking to achieve, as this development looks to integrate zero-carbon technologies that can lead to sustainable homes. I am delighted to be a part of this project knowing that I am contributing to a more sustainable future.
Tell us about your hobbies!
During my spare time I like to keep fit and active, I am a committed gym goer and also love playing as well as watching football. I currently play for the university football team.