We sat down with Katherine Price this week to find out what she does at Glenman.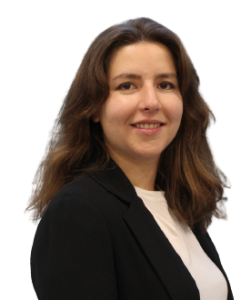 What is your job title?
Social Value and Sustainability Coordinator
How long have you been working for Glenman?
Just under a month!
Tell us a little bit about your educational and professional background.
I studied geography and environmental technology at UCL and Imperial College London. I worked in energy-related industries at The Carbon Trust and Gemserv as well as waste management at the Environment Protection Authority in Melbourne.
What is a typical day in Glenman like for you?
Obviously, I'm pretty new to the role, however, so far I have been organising and coordinating social value-related activities, such as the food and toy donations for Newham and the annual Glenman Food Bank campaign! I am also preparing and attending meetings to provide networking opportunities to improve our social value performance. While doing my work duties I am also getting up to speed with the construction industry using resources from the Supply Chain Sustainability School.

Tell us about a project you're currently working on?
I am currently working on the annual Glenman Food Bank campaign – which is such a wonderful project to work on. The last food bank parcel was delivered on the 14th of December – just in time for the festive period! Glenman provided a budget for us to supply generous food parcels to 21 food banks in and around London.
Tell us about your hobbies!
I enjoy art, I plan to enroll on a short art course next month to improve my skills. I also like to run and cycle, I cycle to work and try and attend park runs weekly at Gunnersbury park.