Participating in the 'Introduction to the World of Work' careers talk event at Bacon's College, Glenman Corporation left a significant impact on aspiring students. The event showcased two dynamic professionals from Glenman Corporation, Project Manager Owen Sheehy and Design Coordinator Gregory Benson, who sought to inspire and enlighten the students about the opportunities in the construction industry.
They both shared their remarkable career journeys and offered valuable insights into the world of construction to 24 eager Year 10 students.
Through captivating narratives, they delved into their own career choices and milestones, inspiring the students with their passion for construction.
As role models with vast experience, they demonstrated that hard work, determination, and a keen sense of teamwork were pivotal in shaping successful careers in this ever-evolving field.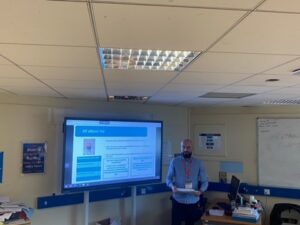 Owen Sheehy was thoroughly impressed by the students' engagement and dedication he commented, "As a Project Manager with vast experience in the industry I was impressed with student engagement in general, their understanding of the task and completion of same. It was also great to see that while the class split was 50/50 male to female the girls seemed to excel in the practical with one group of girls completing the task in under the allocated time."
Engaging in a hands-on activity, the students were given the unique opportunity to step into the shoes of construction planners. They were tasked with creating a detailed construction program for a new school, complete with a variety of tasks and realistic timelines.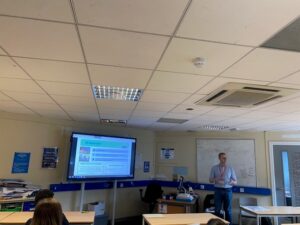 Gregory Benson praised their remarkable teamwork stating, "I was very impressed with how the Year 10 students engaged with the presentation and tackled our activity, which asked them to produce a rather detail construction programme for a new school."
He further added, "Many groups showed great teamwork skills and accurately ordered the construction tasks, understanding that tasks must overlap for the year-long programme to be achieved. It gave them insight into the huge number of tasks that must be managed throughout every construction project."
Glenman Corporation's involvement in empowering the next generation of construction professionals through engaging initiatives exemplifies their dedication to cultivating a bright future in the construction industry.