Sunnyside Community Garden proudly marked its 45th anniversary with a heartwarming celebration of unity, nature, and social responsibility.
The event, which included a joyous afternoon tea party and a day of volunteering, embodied the spirit of community and showcased the power of giving back.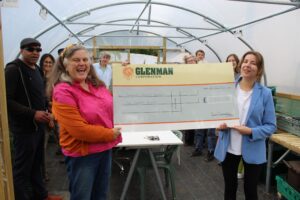 Katherine Price, our Social Value and Sustainability Coordinator, and Sarah Dissanayake, our Marketing Coordinator, also demonstrated their commitment to the Sunnyside Community Garden by actively volunteering.
Katherine Price stated, "Volunteering at Sunnyside Community Garden was inspiring, proving the significance of community engagement. This celebration of the garden's 45th birthday added an extra layer of meaning to our contribution. The shared dedication to growth, both in plants and relationships, reinforces the value we place on community collaboration. We're excited about the journey ahead for the Sunnyside community and hope the donation of supplies and the new polytunnel improves this already lovely community garden."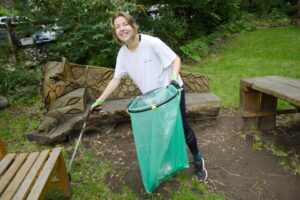 The Garden provides a space for local people to come together, escape the stresses of daily life, help to enhance the local environment, and increase biodiversity.
Commenting on the event Sarah Dissanayake stated, "Each interaction with members of the community has been a humbling experience. Listening to their stories and knowing that our contributions bring joy and enrichment to their lives has been truly rewarding. The community garden has become more than a place of volunteerism; it has become a haven where we foster unity, cultivate empathy, and offer a helping hand to those in need."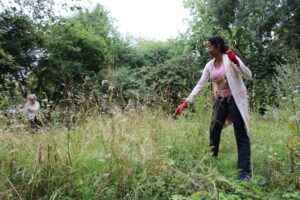 Glenman Corporation generously donated a £500 gift voucher for gardening equipment, contributing to the social value of our Beaumont Rise project in Islington.