Designed to provide a "home for life" and an independent living for residents with physical disabilities, Barnet Microsites comprises 6 semi-detached, two-bedroom houses and 4 detached, two-bedroom bungalows. The landscaping was also designed to improving physical and mental health of homeowners.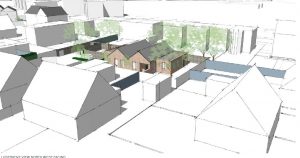 Our client, Barnet Open Doors Ltd, a subsidiary of Barnet Homes that was created in order to gain Registered Provider Status from the Homes and Communities Agency, had a vision to remove unused and unsightly garages and create in their place new much needed homes for their local residents.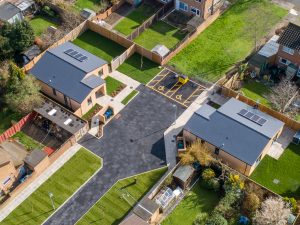 Working in partnership with our client, to ensure the smooth delivery of the project, we held extensive consultation with neighbours and local residents to encourage two-way communication which resulted in minimal disruption during construction.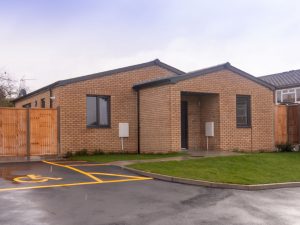 Working in partnership with our client, Glenman are delighted to have successfully delivered high quality new homes for the residents of Barnet.