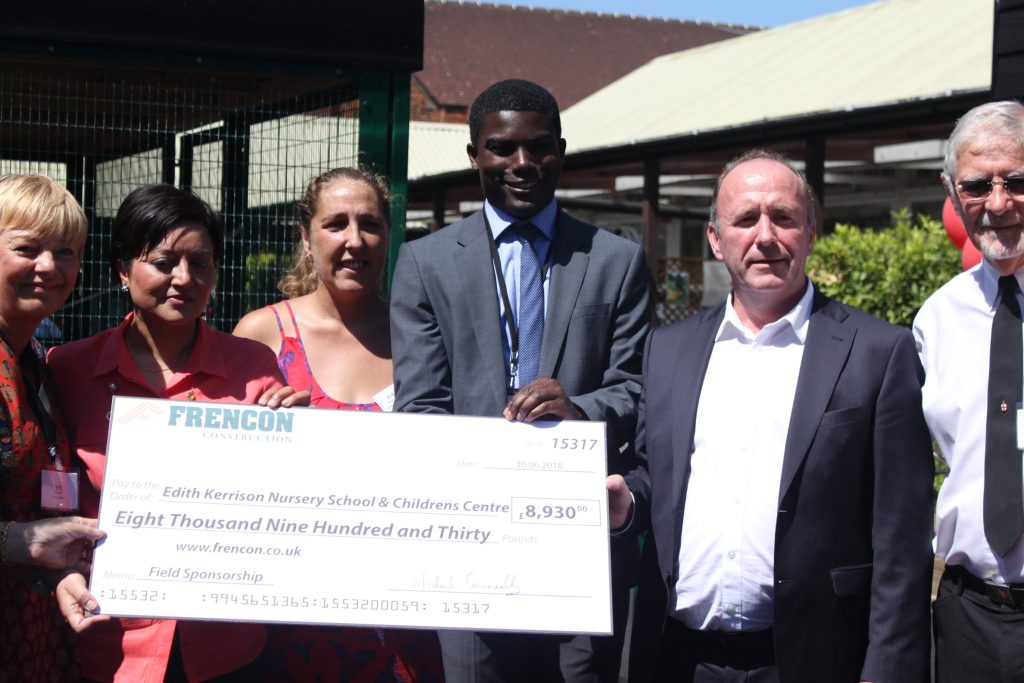 Frencon Construction was delighted to take part in a ribbon-cutting ceremony at the Edith Kerrison Nursery School & Children's Centre, to celebrate the opening of a new extension to the facilities.Our team is proud to have built this extension, designed to provide a stimulating and inspirational learning space for both teachers and children from Custom House to Canning Town.
The new extension, which provides a fifty percent increase in capacity, contains bright and welcoming space for the children and staff, such as a teaching space for two-years-olds, a new crèche and family room, training room and dedicated Children's Centre reception. In addition, external features include a rubber crumb surface finish to the playground, covered buggy parking and a new entrance to the centre from Canning Town Recreation Ground.
Along with the parents and children, we were delighted to meet with the Mayor Rokhsana Fiaz, dignitaries from Newham Council and the staff of Edith Kerrison. The ceremony began with a warm welcome from the Headteacher, Jo Aylett, who also expressed her gratitude to those who attended the opening event: "It has been an absolutely fantastic day, and we are so pleased to see so many families, ninety of them, come along to share this moment."
Our Contracts Director, Micheál Conneally, took the opportunity to express Frencon's appreciation for being invited to build the extension: "It is an honour to be a part of such a special project. As contractors, we work not only to build to the highest standards of quality but also to enable clients like London Borough of Newham to provide places which help all children to get the best start in life". He also praised the nursery for proactively addressing the needs of the community and building facilities that are not only economical but also great places to teach and to learn.
The ceremony ended up with a few words from the Mayor, Rokhsana Fiaz, who then ceremoniously cut the ribbon saying: "It is great to see so many parents and children enjoying themselves and celebrating the increase in the availability of nursery places in the borough. It is so important that we improve nursery education for our youngest children, to give them the best possible start in life."
Frencon Construction values the excellent relationship built with Edith Kerrison and Newham Council and it is proud to be a part of a project that will help create a better learning environment for the children, staff and community. To find out more information about our recent activities and events, please check out our website here.