Prabhjot Singh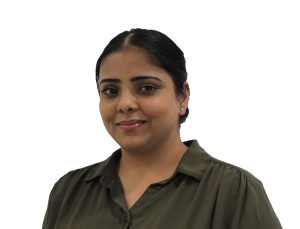 We sat down with Prabhjot Singh this week to find out what she does at Glenman.
What is your job title?
My job title is Business Data Analyst.
How long have you been working for Glenman?
I have been working for Glenman for two and a half months.
Tell us a little bit about your professional background.
I completed my early education in Italy and then moved to the UK where I completed my A-Levels. I then completed my Bachelor's Degree in International Business with a year placement at Grohe UK as a project coordinator. I was lucky enough to travel to Copenhagen for work and oversee major projects for Marriott. After my graduation, I worked at Soltech Systems Ltd as a junior estimator where I was in charge of projects such as Deloitte, BP and Sky. I then changed my career path to Business Data Analyst when I joined Glenman.
What is a typical day in Glenman like for you?
My typical day consists of working closely with Jillian Lilico, Head of Bids and Social Value, to ensure reports and fact sheets are up to date and up to the company's standards. I collect and analyse data to further understand how Glenman is performing. One of the goals I have is to create a dashboard which will showcase the overall company performance in different areas. As Glenman is increasingly growing, there are various BI software which will benefit the company to understand historical data, create forecast reports and create contingency plans.
Glenman has supported me to further my education while working and I am currently taking the 'Google Data Analytics' course which is fully funded by the company.
Tell us about an interesting project you have worked on since joining Glenman?
The job role – Business Data Analyst is a fairly new position in Glenman and it has been very interesting to analyse the historical performance of the company and set out plans for how we can improve even further.
Tell us about your hobbies!
In terms of hobbies, I'd say I am a big Formula 1 fan. Yes, I'm aware it sounds weird but it's a sport which I've been passionate about since I was a little kid. Watching the race with my dad on a Sunday became a ritual! When I lived in Italy, I was lucky enough to go to the Monza Gran Prix and it was definitely an experience I'll never forget!