Glenman Construction, a leading construction company, recently organised a flower basket hanging event at their Lomond Grove site in Southwark. The event aimed to involve local residents and volunteers in beautifying the construction site hoarding with vibrant hanging flower baskets. Despite a modest turnout, the event proved to be a resounding success.
Dedicated volunteers joined Glenman Construction's team to plant and install a total of 10 flower baskets. Additionally, the site team has committed to installing two more baskets later this week, ensuring a visually stunning display for everyone in the local area.
To support the project, Glenman Construction purchased 18 flowers and donated 6 surplus flowers, along with approximately 80 litres of topsoil, to those who volunteered and actively manage the local allotments around the site.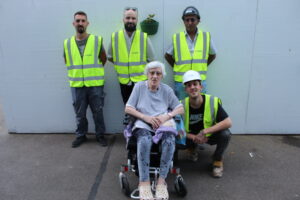 Val Fenn, Chair of the TRA (Tenants and Residents Association) at Elmington Estate, expressed her satisfaction, stating, "I enjoyed participating in the event on Friday and am eagerly looking forward to witnessing the flowers bloom."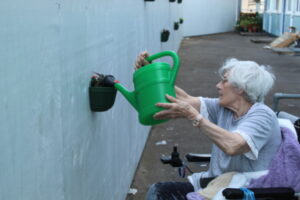 The hanging baskets initiative, spearheaded by Glenman Construction, aims to enhance the aesthetics of the construction site and foster a sense of serenity and beauty in the surrounding environment.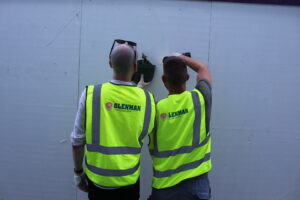 Hanging flower baskets have the added benefit of improving air quality by acting as natural filters, reducing the presence of pollutants. Glenman Construction is committed to making a positive impact on the local community and believes that this initiative will contribute to a more visually appealing and environmentally friendly construction site.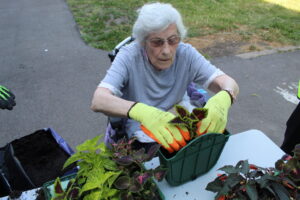 The company aims to foster a stronger sense of community involvement and engagement throughout the construction process. Future initiatives and events will be organised to continue the ongoing enhancement of the site and its surroundings.